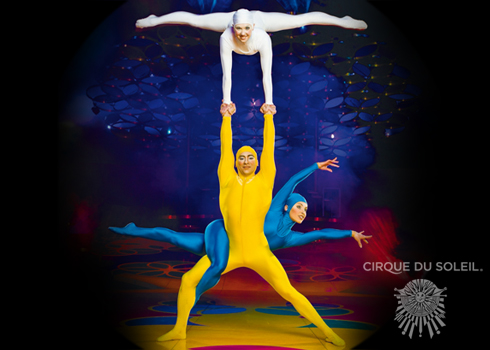 So if you are like Jerm and awaiting the Arrival of Cirque Du Soleil Saltimbanco, then you may be wondering what to expect. I have actually never been to a show before and the little that I know about the performers are what I have seen on television with other Cirque shows. 
Having said that, I want you all to be much more informed about the show than I have previously been so before you get your tickets, be sure to check out the
Saltimbanco
website and get a feel for the characters and performances you will see, or I can just name off a few of the ones I am looking forward to seeing and you can go from there:
The Russian Swing: The family of baroque characters invades the stage, now a huge playground. Leaping from a Russian swing, performers are catapulted up to 30 feet in the air where they execute breathtaking aerial jumps before falling on their feet, on the shoulders of their partners or atop a human pyramid!
The Chinese Poles: Multi-coloured beings slip onto the stage and climb on Chinese poles, which symbolize the sky-scrapers of Saltimbanco. Leaping from pole to pole the acrobats soar through the air in a breathtaking display of agility, power and speed. This act is inspired by a Chinese discipline and features over 26 acrobats performing at over 25 feet above the stage.
Adagio: Inspired by a discipline called acrosport, this act features three acrobats whose bodies meld together to create startling figures. A show of strength, flexibility, balance and grace, this act evokes birth, the family unit and the fragility of life in today's metropolis.
So as we keep counting down until the first showing, and mark your calendars for Tampa Bay area events like this and more!
Stay tuned for more things to do in Tampa Bay!
p.s. Be on the lookout for our
Twitter Trivia
next week, where we will be giving away tickets!