I think the title of this post pretty much sums up what this update is about. If you haven't already heard the news, then now you know! Cirque Du Soleil is coming to Tampa in the form of Saltimbanco, the oldest major touring show of
Cirque du Soleil
. As far as Tampa Bay area events go, I am not sure it gets any better than this!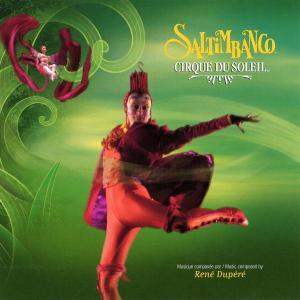 You can bet Jerm is super excited to see this one, as I have yet to see firsthand any of the Cirque Du Soleil performances anywhere. The St Pete Times Forum will be full as I am sure many of you out there share my enthusiasm for this event coming to town.
For those of you who don't know much about this particular performance, i found a pretty good
wikipedia article
on it, as well as at the actual cirque du soleil site at the top of this post.
Just to spice things up and get everyone more excited than I am sure they already are about this, we will be giving away tickets to the event as part of our recent
Twitter
campaigns! Now these won't be as easy as the current trivia questions, as we want you to work a bit harder for these tickets, so we will be doing a very elaborate scavenger hunt with the winners each recieving two free tickets for opening night.
Myself and Travis will be talking about this more in the coming weeks and months, so be sure to stya tuned in to our blog posts.  As always, stya tuned for more Tampa Tourism updates and things to do in Tampa Bay!