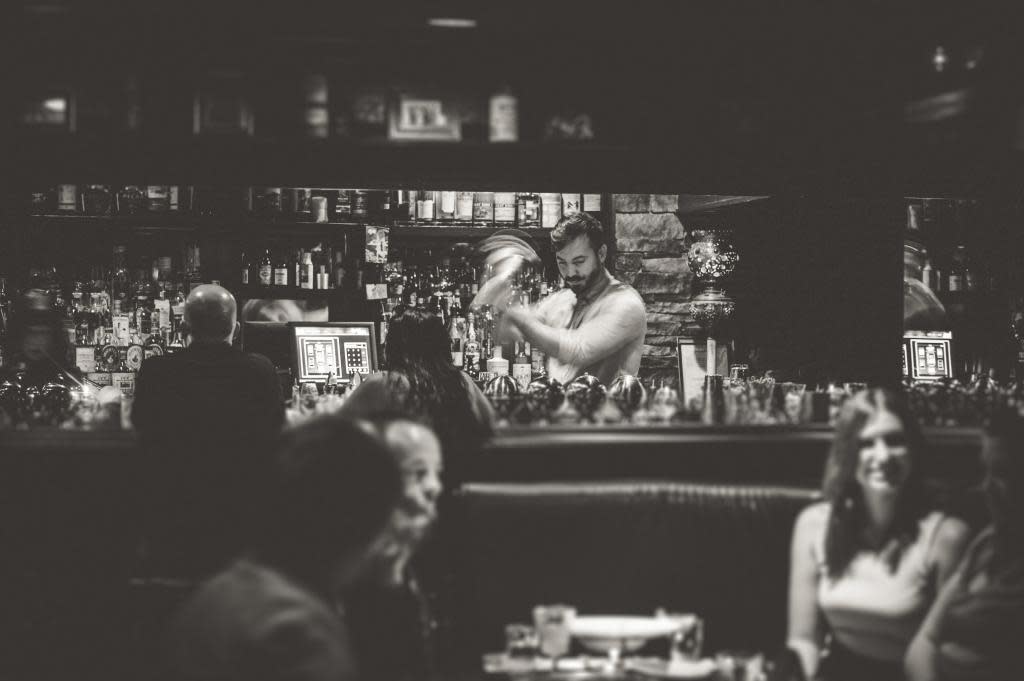 It begins with a knock.
A small, rectangular window slides open and a pair of eyes study you.
A voice whispers: "What's the password?"
The correct reply elicits entrance into a dark room without a window in sight. The eyes adjust, and a vision of the roaring 20's appears -- the intimacy of being in a private club; the mixologist in a bow tie pouring an Old Fashioned; the sounds of smoky jazz emanating throughout the restaurant. You are now one of a select few allowed inside Ciro's Speakeasy & Supper Club.
The present melts away, replaced by the feeling of experiencing the days of prohibition and intimate, off the beaten path private clubs for illicit cocktails and gangsters.
"I like the dress code, the different kind of banter," said Julie Parsons, the Manager of Ciro's sister restaurant Boca. "There's an emotional connection here that makes me want to dress the part and say, 'OK, wow me!'"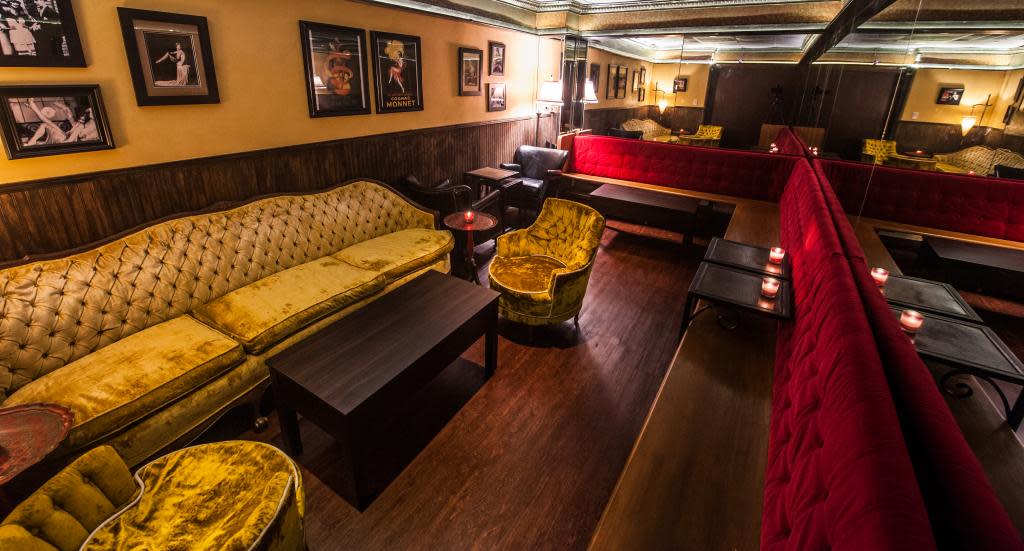 Located on the ground floor of a condo building on the corner of Bayshore Boulevard and Howard with not a sign in sight, even the exterior maintains the speakeasy secrecy. In addition to the main room, the theme is continued with eight semi-private, curtained booths before reaching the back wall of the restaurant, where a sliding bookcase reveals a new, hidden, private room – complete with sofas, chairs and seating for 20.
"It's an artistry, it's a craft to make the cocktails and the atmosphere one that people will remember," said bartender Matt Pingol.
The menu specializes in single serving, small plate items meant to be shared, such as truffle fries and charred octopus. It's all part of the scene which USA Today's 10Best named as one of the Top 10 Romantic Restaurants in Tampa.