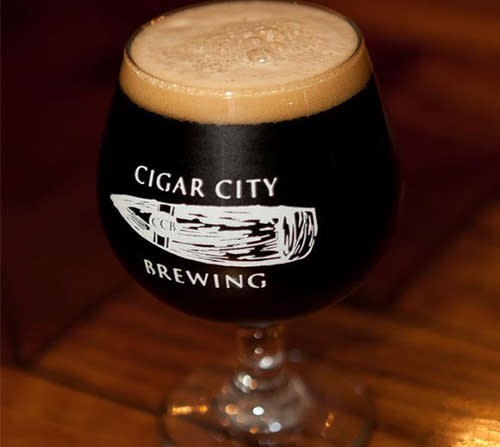 Tampa Bay's leading hometown brewery showed the world what our growing craft-beer scene can do, taking some of the top awards at the U.S. Open Beer Championship last week.
Judges taste-tested 4,000 beers and ciders from across the U.S. and around the world. More than 20 international entries spanned the globe from Australia to China to Belgium to Venezuela.
After all the foam had settled, Tampa Bay's Cigar City Brewing ranked No. 5 on the list of top 10 breweries in the world based on the number of beers that place first and second in their competition categories. Cigar City was the only Florida brewery to make the Top 10 and, along with Charleston, S.C.'s Revelry Brewing, the only one on the list from the East Coast. 
Cigar City's medals include:
Gold: Zhukov's Imperial Stout (the second year in a row).
Gold: Bolita imperial brown ale.
Silver: Florida Cracker, its Belgian witbier.
Bronze: Big Sound, strong Scottish ale.
The Cigar City brewpub also earned two medals.
Gold: Cacique robust porter.
Bronze: Popol Vuh chocolate beer.