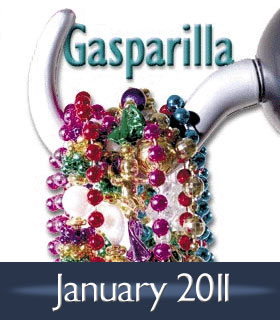 It's that time of year again Tampa, GASPARILLA! Lisa here with good news about one of our favorite Tampa Bay Area Events, the Children's Gasparilla Extravaganza!
EventFest, Inc. and Ye Mystic Krewe of Gasparilla are proud to announce McDonald's as title sponsor of the 2011 Children's Gasparilla Extravaganza!!! This will be the second year McDonald's is a sponsor for the Gasparilla kick-off celebration!
"The Children's Gasparilla Extravaganza has quickly become one of the premier family events in the country," said Darrell Stefany, President of EventFest, Inc. "We are delighted that the Tampa Bay Marketing Association has confirmed McDonald's to return as title sponsor of this family event tradition in Tampa Bay."
This years festivities will take place Saturday, January 22nd from 11:00am to 7:30pm. This alcohol-free family friendly event runs along Bayshore and will feature the Gasparilla Preschoolers Stroll, the Gasparilla Air Invasion, the Children's Gasparilla Parade, and the Gasparilla "Piratechnic Extravaganza!"
The Preschoolers Stroll begins at Bay to Bay and ends at Howard Avenue, the half-mile route is limited to Tampa's "pint-sized" pirates, children 5 and under (plus families), and it provides the opportunity to dress up and decorate their wagons, strollers etc and enjoy the return of Gasparilla season!
The Gasparilla Air Invasion will feature vintage aircraft and The United States Special Operations Command Parachute Team. There is also a parade with floats, marching bands and plenty of pirates! The day will end with the Gasparilla "Piratechnic" Extravaganza, Tampa's largest pyrotechnic display of the year.
You can get reserved bleacher tickets for $18, but they are first come, first serve so call now! 813-251-8844. Or you can check them out
online
.
That's all for now, but stay tuned for more Things To Do In Tampa Bay, and other Tampa Florida News updates!