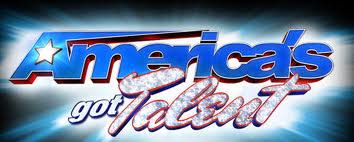 Two Tampa Bay groups are that much closer to the $1 million grand prize on NBC's America's Got Talent! TellAVision will perform as one of the first twelve acts of the top 60 in this season's first live show tonight at 9 p.m. Aerosphere Aerial Balloon Show has also made it to the top 60, though their date has not yet been scheduled.
TellAVision, a group act from Tampa, incorporates video screens to "tell a vision." Dorene Collier and AJ LeBlanc of Event Show Productions in Tampa created the concept.
Aerosphere uses giant helium balloons to present aerial performance and is the only act of its kind in the United States. The act features circus artists John, Alexandra and Andrew Nock of Sarasota.
The season's first live show will be held at New York City's famed Radio City Music Hall. and will include a special performance by the Rockettes. Fans can vote for their favorite act via toll-free phone, online at NBC.com, and via Facebook and Zeebox. The results of the first live vote will be broadcast on Wednesday, July 24 at 9 p.m.