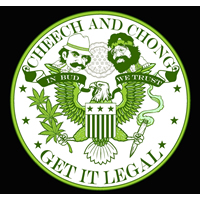 Travis back with more Tampa Bay area events.  We are heading out to our friends at the David A. Straz, Jr. Center for the Performing Arts this time.  And boy do we have some great entertainment for you. 
Cheech and Chong will be here tomorrow night with a highly-anticipated show.  Cheech & Chong: Get It Legal is the follow-up to their hugely successful reunion tour, Cheech & Chong: Light Up America, where they performed together for the first time in more than 25 years.
The pop culture duo performed for more than 100 audiences and quickly became one of the most sought after shows of 2008-2009. Additionally, their performance in San Antonio, Texas, was filmed by the Weinstein Company and will be released as Cheech and Chong's Hey Watch This on April 20 of next year.
Successful beyond their wildest dreams, Richard "Cheech" Marin and Tommy Chong's shows are irreverent, satirical, counter-culture, no-holds-barred comedy routines. Together, they represent a lifestyle and are the originators of the "stoner film" as a genre.
Their phenomenal success included nine hit comedy albums and eight hit films, breaking box office records, shattering comedy album sales, garnering multiple Grammy nominations and mesmerizing fans for more than a decade.  If you need more info about the show, visit cheechandchongtour.com. 
Oh, and in case you didn't know, the show contains adult language, situations and subject matter. But, you can head over to www.tbpac.org to order tickets and get more information also. 
See you back here for more great things to do in Tampa Bay and other Tampa Bay entertainment options.