Hey everyone, Alex here to let you know what is happening at MOSI this September.
MOSI has a lot of great events happening this month, check out a list below: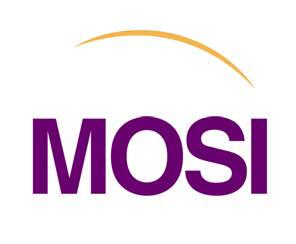 Labor Day weekend
September 3 – 5, 2011

BOGO on general admission.
Free ticket must be of equal or lesser value. May not be combined with any other offers or discounts. Excludes special engagement exhibitions, films, events and ropes course.

Target America: Opening Eyes to the Damage Drugs Cause

Opens at MOSI, September 16, 2011 and will be on display for one full year.
An Interactive Exhibit on the Costs & Consequences of Illegal Drugs, Target America offers students a dynamic journey exploring the origins of drug production, international distribution of narcotics, the negative impact drugs have on communities, damaging costs to the en¬vironment, physiological effects caused by drugs, and current practices in prevention and treatment. The Target America exhibit provides a teacher resource guide which includes pre-visit/post-visit materials that incorporate Sunshine State Standards within Target America's themat¬ic content, classroom exercises, gallery activities, and information for booking school tours. Target America's exhibit content and the educa-tional materials will enhance the drug prevention programs occurring in your schools and provide a safe environment to create awareness about the damages drugs cause in our communities and ultimately on our children.

Please visit www.targetamerica.org for more information.

Harvest Moon Night
Saturday, September 10
7 – 10 p.m.

Join us in celebrating the upcoming Harvest Moon. This full moon is closest to the September Equinox and was a sign to Native Americans to begin harvesting their crops. Explore the harvest with a Native American style meal, create authentic feather jewelry and learn a harvest celebration dance. In the Saunders Planetarium tour the night sky to learn the science behind the seasons and how the sky shows us when to plant and harvest crops. End the evening with a trip to the highest point at MOSI to peer at the full moon through telescopes.

Program fee: $40 per adult; $20 per child  
MOSI member: $30 per adult; $15 per child

For more information on any of these events, visit www.mosi.org or call 813-987-6000.
Check back with us often for more information on Tampa Bay Museums, Tampa Bay Attractions and fun Things To Do In Tampa Bay!