Good morning everyone, who is looking for a great place to eat this weekend? Well if you are, Alex here to tell you who made USA Today's Top 10 Restaurants in Tampa Bay.

Bern's Steak House
Located in the Hyde Park region, Bern's Steak House serves up such fare as filet mignon, porterhouse and Chateaubriand. bernssteakhouse.com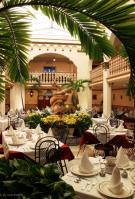 The Columbia
Situated in the Historic Ybor neighborhood, the Latin-themed Columbia offers such tapas dishes as spiced ground beef empanadas, crab cakes and sauteed shrimp in chili pepper columbiarestaurant.com

Restaurant BT
Restaurant BT lies near the Palms Ceia Golf and Country Club. The restaurant provides a host of Vietnamese dishes, including spring rolls, cabbage and herb salad and Vietnamese bouillabaisse with seafood like calamari and salmon. restaurantbt.com

Estela's Mexican Restaurant
Located on Davis Islands, Estela's Mexican Restaurant features dishes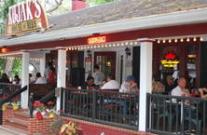 that include rice and beans, while they  highlight such offerings as enchiladas, burritos and tacos.

Kojak's House of Ribs
The family-owned Kojak's House of Ribs dates back to 1978, barbeque spare ribs, chicken and hot links. Drinks include beer, wine and sangria. The restaurant lies in Tampa's Bayshore Beautiful region.

Byblos Cafe
Serving up Mediterranean cuisine like falafels, hummus, gyros and kabobs, Byblos Cafe sits in the city's Palma Ceia region. On some evenings, the restaurant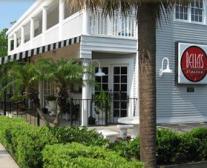 features belly dancers for entertainment. bybloscafe.com

Bella's Italian Cafe
The Soho-based Bella's Italian Cafe features such menu items as spaghetti and meatballs, tortellini primavera and make-your-own pizzas or calzones. The restaurant also offers curbside delivery. bellasitaliancafe.com
Ceviche Tapas Bar and Restaurant
The upscale Ceviche Tapas Bar and Restaurant includes various paellas, gazpacho and grilled and marinated squid. The restaurant also features a Sunday brunch and weekly discounted tapas and sangria nights. ceviche.com
Fly Bar & Restaurant
The Fly Bar & Restaurant lies near the Tampa Bay Performing Arts Center. Dinner includes such varied dishes as Kobe beef sliders, fish tacos and mac and cheese with truffles. flybarandrestaurant.com
Mise En Place
Mise En Place offers American cuisine amidst a high-end interior complete with cherry wood furnishings, white tablecloths and gold-specked walls. The menu features gourmet cuisine like lobster risotto, Moroccan fried quail and barbecue grilled shrimp. miseonline.com
Click here, if you would like to read  the full article on Tampa's top 10 restaurants from USA Today.

Have a wonderful weekend and enjoy some great food at one of the great restaurants mentioned above.
Check back with us next week for more information on Things To Do In Tampa Bay!