Tonightall to drop a quick Tampa Bay sports reminder to everyone about tonight at the
St. Pete Times Forum
. Its what we've all been waiting for tonight as the 2009 NCAA Women's Volleyball Championships will bring a close to a long hard fought season by both the Texas Longhorns and the Penn State Nittany Lions!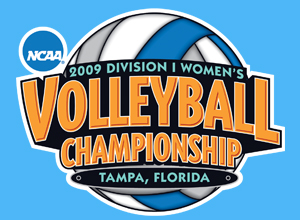 Fresh off a hard fought victory over the Hawaii Rainbow Wahine Friday night, the Nittany Lions will bring their 101 match winning streak and #1 ranking onto the court tonight vs a #2 ranked Texas team that made quick work of Minnesota Friday night in semi-final action.
Its your classic 1 vs 2 battle and I am sure both teams will come out and play hard tonight and leave it all on the floor!
The action gets started promptly tonight at 8 p.m. tonight, so if you haven't already gotten your
tickets
, I suggest that you do so, as its gonna be action packed I can guarantee you!
For those of you who won't be able to make it to the game tonight, I do believe it will be broadcast live on ESPN 2, and I will also be there live Tweeting from the game as well!
Be sure to tune in tonight for all of the action, and stay tuned for updates on things to do in Tampa Bay!