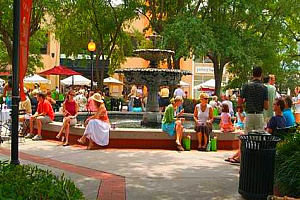 Greetings Tampa Bay arts and culture enthusiasts... Jessica here with a quick update from the exciting 2nd Annual Chalk Walk art festival in Hyde Park Village happening next month!!!  
The Tampa Bay Businesses for Culture and the Arts
(TBBCA) organization is proud to announce the opening of a temporary Artist Gallery in an available retail space in Hyde Park Village in conjunction with this year's Chalk Walk art festival.  The
Chalk Walk Artist Gallery
will be located at 712 South Village Circle.
Artists participating in this year's Chalk Walk, which includes plein aire and chalk artists, will display some of their artwork in the Chalk Walk Artist Gallery prior to the festival... the displays will include original artwork with differeing price points, prints, notecards and more to please all shoppers.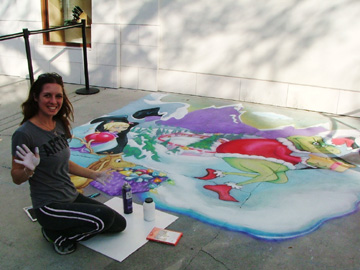 The gallery will be open on weekends from 10AM to 6PM Saturdays and 12PM to 5PM on Sundays.  The Gallery will also be open during the Chalk Walk art festival May 7 through 9, featuring the finished work of the plein aire artists (who will be part of a competition to win prizes totaling $2,600 for the best drawings!!)
To learn more information about the Chalk Walk Artist Gallery, contact Kathy Durdin at 813.220.5800.  For more information regarding the Chalk Walk art festival happening in a few short weeks, stay tuned here for more details, or visit 
www.tbbca.org
.
Be sure to check back often for more information regarding this and many other great Tampa Bay area events happening soon!