Hello Tampa Bay, Alex here to tell you about a local celebration for Hispanic Heritage Month.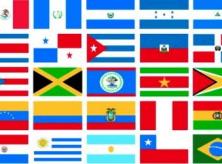 The students, faculty and staff of Central Florida Institute (CFI) are about to host their First Annual Celebration of Hispanic Heritage Month.  
 
This family friendly event will possibly be showcasing a few of the following activities: cultural displays, food, music, vendors, local artists, possible media coverage, a petting zoo and small carnival rides.
CFI's celebration will be held at Central Florida Institute Palm Harbor Campus, between September 15- October 15. The exact date and time has not been determined, but will be announced soon.

For more information on this event, contact Shirley Sanchez-Myers
Email:  smyers@cfi.edu
Cell Phone 813-426-4243
Work Phone:  727-786-4707
Fax:  727-781-9421
Website:  http://www.cfinstitute.com


I hope you are all having a great day.
Don't forget to check with us often for information on the latest Things To Do in Tampa Bay!