Hi Tampa Bay, Alex back with some more Halloween event news...

If you are looking for a fun Halloween event, you should head out to NOVAWEEN V on October 29, 2011.  

This 5th annual Halloween celebration will be taking place at NOVA 535 Unique Event Space in St. Pete from 9p.m. - 3a.m.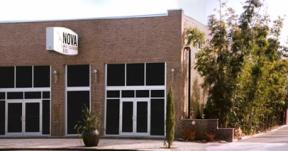 NOVAWEEN is an adults only, 21 & up, celebration! All guest will be able to enjoy the 7,000 sq. ft indoor venue (nonsmoking) and the 4,000 sq. ft. outdoor brick and bamboo courtyard (smoking permitted), multiple full liquor bars, several costume contests, an outdoor grill and scary surprises.

This sounds like the perfect way to celebrate Halloween! 

If you are interested in attending this Halloween celebration, please purchase tickets in advance. Don't wait, because they will sell out!

Tickets are only $10 and include FREE valet parking. For more information on this event and to purchase tickets check out, www.novaween.com.
I hope you are all getting into the Halloween spirit, it's just around the corner!
Have a wonderful day and check back with us for more information on Things To Do in Tampa Bay!