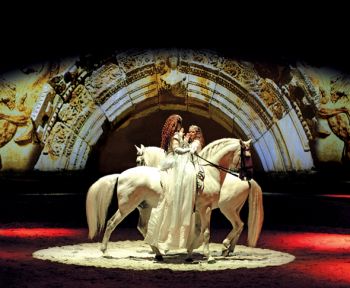 Thanks again everyone for participating!! The answer we were looking for this time was Shawinigan… located in Quebec, Canada. The city was honored to host Cavalia's world premiere almost six years ago. Since then, Cavalia has visited cities throughout North America and Europe and performed more than 1,300 times!!
If you missed out on today's Cavalia giveaway you can still purchase tickets online, by visiting
www.cavalia.net
. This Friday marks the opening night in Tampa at the Florida State Fairgrounds so hurry and reserve your tickets as soon as possible! Thanks for participating.
Be sure to check back often to get the latest Tampa tourism news and updates on other great Tampa Bay area events. ~