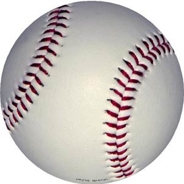 Hey everyone!  Travis back.  In case you haven't heard, we have this little thing happening all over the Tampa Bay area...it's called SPRING TRAINING!  And if you haven't been to a Tampa Bay Rays or New York Yankees game yet, then you need to hurry up and get your tickets. 
In fact, there's a game tonight at Steinbrenner Field where the Yankees are taking on the Atlanta Braves.  This inter-league action is sure to provide some thrills, so hurry up and get your tickets, or at least plan to be at another game before it's over. 
If you're interesting in a Yankees game, just head over to www.steinbrennerfield.com to see the schedule and get your tickets.  If you want to know what the hometown Tampa Bay Rays are up to, just visit: http://tampabay.rays.mlb.com/index.jsp?c_id=tb. 
Either way, get out and enjoy some baseball before the regular season starts.  Have a great time everyone, and we'll see you back here for more great things to do in Tampa Bay, and other Tampa Bay entertainment options.