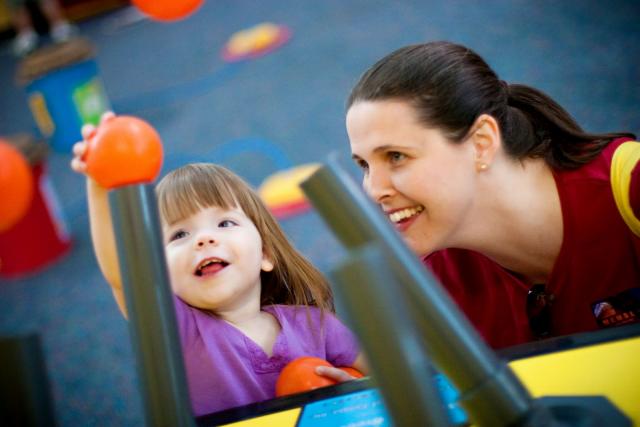 Hey everyone.  Travis here with some awesome Tampa Bay Entertainment that you need to head out and explore.  The Move It Movement Tour, Cartoon Network's local market summer tour targeting youth 6-14, in partnership with the President's Council on Fitness, Sports & Nutrition will feature multiple activity and learning stations presented in a themed, exciting and fun outdoor environment at Tampa's MOSI! 
It happens on June 7 from 11am-3pm and is open to the public with paid MOSI admission! 
Families planning to visit and participate in the Move It Movement Tour can enjoy a host of activities including:
Soccer Shootout Challenge, where kids can take aim and test their shooting skills with a custom soccer goal;

NBA/WNBA FIT Activity Zone, that allows youth to demonstrate their fitness level through basketball;

PGA Chipping Challenge, letting kids test their golf skills on a mobile chipping/putting green;

Crayola, where kids can have fun exercising their imagination and their minds by creating outdoor art, sidewalk games, and original art masterpieces  using Crayola Model Magic Presto Dots™, 3-D Sidewalk Chalk™ and Sidewalk Tattoos™;

NFL PLAY 60 powered by HOPSports introduces kids to various physical activities and exercises via the screen-based HOPSports system featuring NFL PLAY 60 content, martial arts, stuntman drills and more;

Zookeeper™ Leapin' Lions Challenge, testing focus, balance and strength as kids demonstrate their long-jumping abilities—the activity includes a branded leaping map with animal paw prints, indicating what animal characters from the film they might classify with;

Skate Park Challenge, where BMX and skateboard experts will perform high-flying demonstrations followed by interactive safety and riding tips sessions;

and FDA Spot the Block/Presidential Active Lifestyle Award, a station with an interactive dice game and information to educate youth and families about the nutritional block on food packaging, as well as PSAs and registration materials promoting participation for the Presidential Active Lifestyle Award.
The Move It Movement Tour is part of Cartoon Network's long-established, award-winning pro-social efforts to provide support and encouragement in the ongoing battle against childhood obesity through such varied activities as daily recess, health & wellness education and active after-school involvement 
This is going to be major cool, so check it out...get more info at www.MOSI.org.  And we'll see you back here for more Tampa Bay area events and other things to do in Tampa Bay.