Hey there folks! Jerm here on this fine Monday morning to talk Tampa Bay dining with you!
Last week I had the pleasure of dining out at
Timpano Italian Chophouse Tampa
located over in downtown Tampa in the Hyde Park district! After a long day at the office, it just doesn't get any better than an evening with friends, great atmosphere, and some great live music!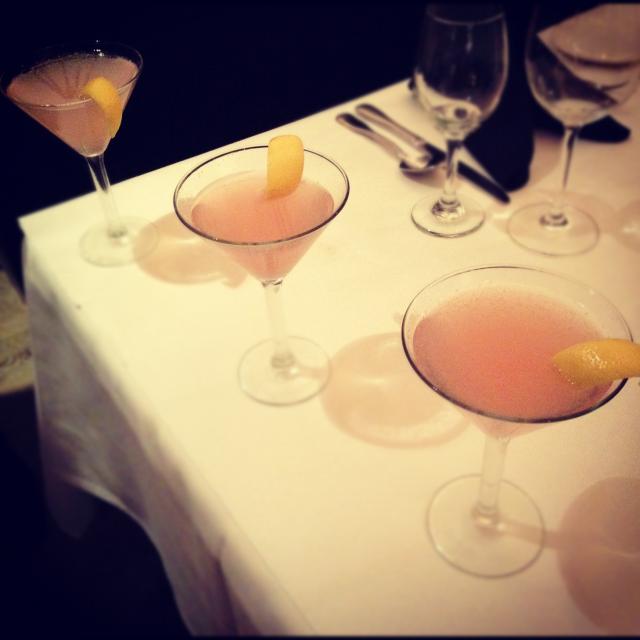 The atmosphere on a weeknight, doesn't get much better at Timpano's, as the place was packed, the music was a flowing and all of South Tampa's beautiful people (myself included) were on display. On Tuesday nights, its of course ladies night from 6pm to closing with $3 select martinis and wines along with chef's appetizers for the ladies!
We all started the evening off with a drink, and drinks don't get better than the Big City Cosmopolitan at Timpano. Grey Goose Orange, Citronge, Cranberry Juice & Fresh Lime, are all of my favorite ingredients thrown into one glass... can you say heaven!
I had a slight headache when I got to the restaurant, but once I had one of these bad boys, Mr. Headache didn't stand a chance.
After the drinks, it was on to the feast, and between me and my group of friends, there was plenty of food to be sampled.
Click here
to see an album of all the food we ate, and I have to warn you, that you will be drooling and extremely jealous. It was truly a feast of epic proportion.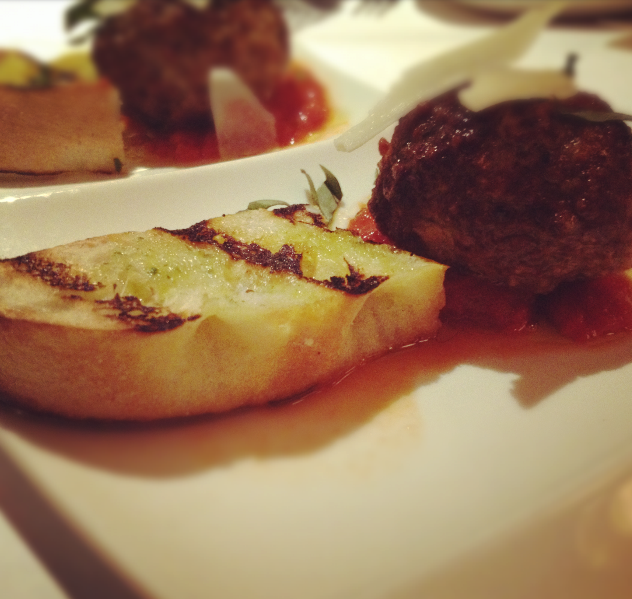 If you haven't had the Meatballs at Timpano, I highly suggest you try them, one of my favorite items on the menu. Succulent meatballs surround by House Made Marinara, served with Garlic Crostini will make your stomach very happy... I know mine was and as an appetizer, its a great way to start off the meal!
After that it was on to my Shrimp Fra Diablo. How does Fettuccini, Asparagus, Goat Cheese, Pine Nuts, Spinach and Tossed in Spicy Rosa Sauce sound to ya! Well believe me, when I say that this is a dish that you have to try folks as its just too delicious!
We all decided to share desserts, so I don't think I can pick just one out of all that we ate, but I can say that they were all delicious!
The only thing you'll find better than the Food at Timpano Tampa, is the service by the wonderful staff, from waiters and waitresses to Chef Antoine, who came out to greet us and tell us a little bit all the food we were scarfing down! All in all it was indeed a great evening of food friends and fun at Timpano! Be sure to stop by and enjoy some of the divine cuisine and be sure to tell them Jerm sent you!
That's all for now folks, but be sure to check back often for more updates on Tampa Bay dining and things to do in Tampa Bay!