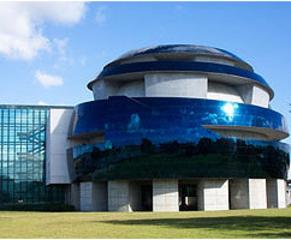 Hi everyone!  Travis here with another Tampa Tourism Trivia question!  MOSI was kind enough to provide some giveaways for this little trivia contest, so whoever answers the question first will be the proud recipient of two MOSI passes, good through the end of the year. 

But remember, you have to be following us on Twitter, and as soon as Jerm posts this question, be the first to reply with the correct answer, and youll get the MOSI tickets. 

(and remember to keep checking back here because I always post the question first!!!!)

So, here we go.  We were talking about jobs yesterday, and we revealed that there are almost 55,000 people employed in the hospitality and tourism industry in Hillsborough County.  Well, here's today's question -

How much in wages did those 54,688 people earn in 2008?  In other words, how much much did employees in the industry earn in 2008? 

Get searching for the answer and head over to our Twitter page (www.VisitTampaBay.com/twitter) and be prepared to answer when Jerm posts this question. 

We'll be back later today with the answer, but remember that whoever answer first and correctly will get two tickets to MOSI.  Head over to www.MOSI.org to get the full scoop on everything to experience at MOSI. 

And keep checking back for more information about great things to do in Tampa Bay!