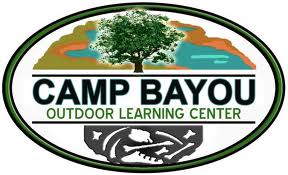 Hey Tampa! Lisa here to let you know about a fun family outing on New Years Day!
Surprisingly enough, the Tampa Bay Weather this weekend looks fantastic! New Years Day it's supposed to be 77! To enjoy the weather
Camp Bayou
will continue its first Saturday morning of the month, Family Naturalist Hour, this year, starting January 1st at 9:30am. You can stop in for a short walk, or look for wildlife along the trails. They are also offering a craft activity for you to complete after the walk, or when you get home. The best part of this, it's FREE. They always accept cash, snack, drink, or material donations though. This is a limited space situation so please call Dolly to make your reservation at 813-363-5438. If you don't think you can make it to this months session, have no fear! The first Saturday of each month a different program is offered.
For those who don't know, Camp Bayou is neither a campground nor a summer camp. (Then what is it!?) It was an RV park before the land was purchased and turned into a space for school programs, youth groups, adult groups and families.
Sounds like a fun way to spend the first morning of 2011!!!!
That's all for now, but stay tuned for more Things To Do In Tampa Bay, and other Tampa Florida News Updates!