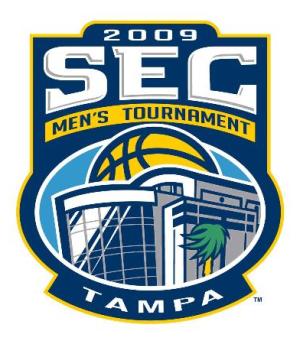 The SEC Men's Basketball Tournament will be arriving in Tampa Bay next month, and they are looking for volunteers!  I just ran across this and definitely wanted to share with all of you who are looking for the best things to do in Tampa Bay!  Take a look -

The Tampa Bay Sports Commission is searching for members of the Tampa Bay community interested in volunteering for the 2009 SEC Men's
Basketball Tournament!
 
This year's event will be hosted at the St. Pete Times Forum, March
12-15, 2009! We would like to let all of you know that this tournament
cannot and will not be a success without the help of individuals like
yourself.

The goals of the Tampa Bay Local Organizing Committee (TBLOC) volunteer program are to provide an enthusiastic and warm welcome to guests visiting the area, provide information to visitors, and contribute to
the general atmosphere of excitement surrounding the SEC Men's
Basketball Tournament. We are seeking hard working and enthusiastic
individuals to lend their time, talent, and knowledge to this
prestigious event.

So there you have it!  If you aren't sure what to do in preparation of the SEC Tournament, go on and volunteer.  Head over to www.sectampabay.com/volunteer.html to get the rest of the details. 

Plus, stay tuned and check back often as we'll be giving you all of the updates surrounding the SEC Tournament, including tickets, where to stay, Tampa Bay entertainment, and even the best Tampa Bay nightlife to enjoy throughout the tournament. 

Plus, let us know what team you think is going to go all the way!  We are cheering for the Gators over here, and it's looking good so far!