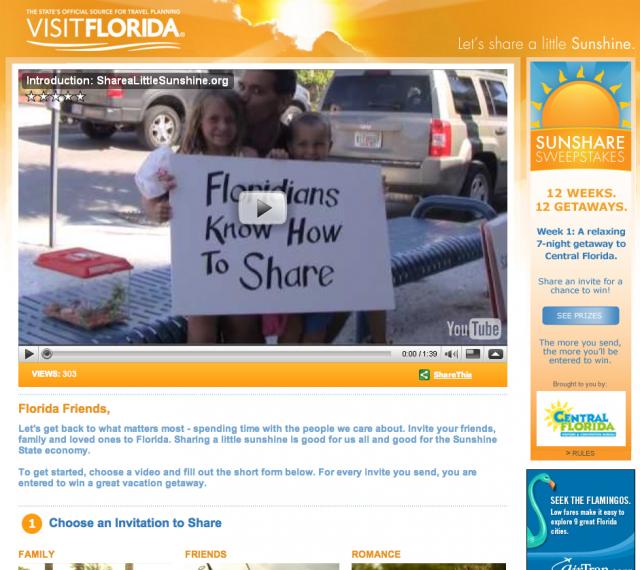 Jerm here with a  little update for ya. Calling all of my Florida Residents! We have all of this great weather and great food and beaches, so why not share it. I know that the urge to be selfish is always there, or maybe I am just speaking for myself, but lest share all that we have!
For example, I love
The Florida Aquarium
and all of the animals, but I really need to start acting my age and share just a bit more! The Arts and Culture in Tampa Bay scene is fantastic here, but I never expose it to all my relatives back home in Mississippi! Well darn it, I am going to stop being so selfish and open this great state up to everyone I love, and you know what....you should to.
Visit Florida and Jerm wanna make it just that much easier for you to get the word out, so
Visit Florida created a little campaign
that makes it soooooooooo simple for you to alert your friends and families about all the great things to do in Florida.
Invite your family, friends, family and everyone else to Florida. Sharing a little sunshine is good for us as far as being able to see our loved ones, but its also great for the Florida economy!