Tampa, you are going to have to excuse me for gushing over this adorable addition to the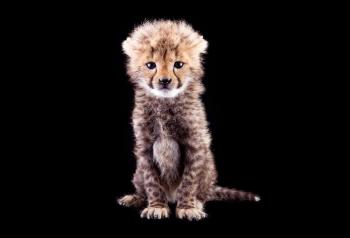 Busch Gardens family.
Currently being fostered at Busch Gardens is the most adorable 5 week old baby cheetah. I mean seriously the cutest baby animal ever. Once he is full grown he will be living in the new Cheetah Run the habitat near the new roller coaster Cheetah Hunt.
Currently the baby cheetah is name-less, but it doesn't even matter because he's just that cute! This adorable fluff ball requires around the clock care, complete with afternoon play sessions.
This little guy
came to Busch Gardens after he was born in the Jacksonville Zoo and Gardens, once it was determined that it's mother could no longer care for the little tyke. The cheetah is gaining strength every day, and I'm sure soon enough he won't be so little and cute anymore!
Well that's all for now, I know I will be keeping a close eye on this little guy!
Check in here for more Tampa Florida News Updates! And other exciting things going on with our Tampa Florida Attractions.