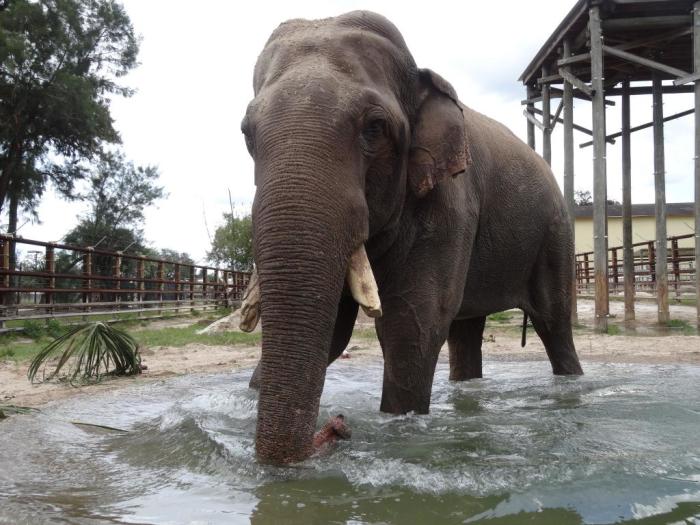 There's a new tusker in town at Busch Gardens Tampa.
Ganesh (aka Spike), a male Asian elephant, has settled into the theme park's wildlife collection after relocating from the Calgary Zoo in Canada.
He's joining the five female Asian elephants Busch Gardens Tampa already has on display in the elephant habitat across from the park's Animal Care Center.
Park officials hope 33-year-old Spike will play a big role in Busch Gardens Tampa's conversation efforts.
As part of the Association of Zoos and Aquariums, Busch Gardens Tampa is part of the association's Species Survival Plan, which calls for breeding endangered species in captivity.
Spike, who weighs 6 tons, is the largest animal at Busch Gardens Tampa, which includes a sprawling safari park home to giraffes, zebras, ostriches and other African wildlife.
Spike traveled three days by truck from Calgary last year. He has lived behind the scenes at Busch Gardens while the park expands its elephant habitat to make room for its big guy.
His arrival in Tampa Bay marked Spike's return to Florida. Before moving to Calgary 20 years ago, he lived at the Miami zoo.
Busch Gardens and its parent company, SeaWorld Parks & Entertainment, care for one of the largest animal collections in North America. Together, they have helped advance the care of animals held in zoos and in conservation of animals in the wild.