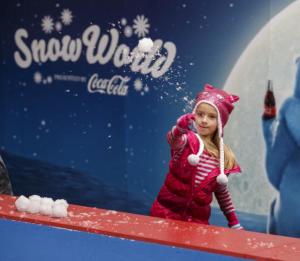 Christmas will be here before you know it and I know what you are thinking… seriously Kat, it's ONLY Thanksgiving! It's all happening... it's happening so fast!  Well, I don't know about you, but I've already started decorating and preparing for the holidays (which really just means Elf is on "repeat" in my DVD player).

Okay, enough about me.... I have exciting news Busch Gardens, Christmas Town is back for another year.  This year… more lights, more snow, more Christmas surprises!
This year Busch Gardens Tampa is bringing back all your favorite attractions, including Santa's House, Penguin Point and SnowWorld Presented by Coca-Cola. The park is also tripling the size of its snow play attraction for a total of 108,000 cubic feet of snow, enough to make 3,000 6-foot snowmen. 1,000,000 twinkling lights will illuminate Christmas Town. Talk about a holiday wonderland full of wintery surprises!
In addition, Busch Gardens has added more event nights, allowing guests to deck the halls from November 29 through December 23.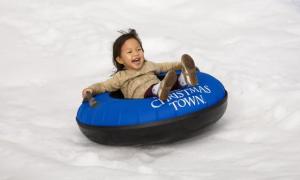 Christmas Town is a separate-ticketed night event, and regular daytime Busch Gardens admission is not required or included. Discounts are available for annual pass members, groups of 15 or more and senior groups (55+).
Advance purchase tickets are now available at ChristmasTown.com.  Ticket prices range and Busch Gardens pass members save even more. 
For ticket prices visit: http://seaworldparks.com/christmastown-tampa/Book-Online/Tickets_sub
*There are also opportunities for groups looking to book a unique holiday party with dinner options. For more information, call 813-987-5523.
Buy your tickets now to celebrate the most wonderful time of the year with special entertainment, live music, festive treats, holiday shopping, and of course a million twinkling Christmas lights!
Happy Thanksgiving Y'all!
- Kat