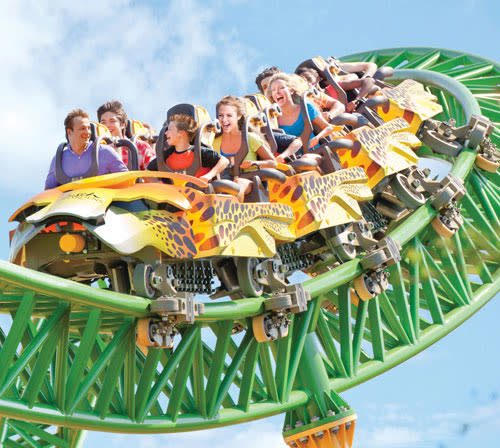 Now the folks at Trip Advisor have reported what we've known all along: Busch Gardens Tampa is one of the top amusement parks in the world.
Trip Advisor included the home of Falcon's Fury, the tallest drop tower in North American, on its list of the 25 best theme parks on the planet. Theme Park Central, aka Orlando, sucked up most of the ink, but Tampa Bay held its own among the competition just an hour down the highway.
The ranking was decided based upon guest reviews of parks all over the globe over the course of a year. The list included historic gems like Tivoli Gardens in Copenhagen as well as more modern parks.
Adding to the excitement, Busch Gardens Tampa's "Iceploration" show was a winner in the USA TODAY 10Best Readers' Choice travel award contest for Best Amusement Park Entertainment. Nominees were chosen by a panel of relevant experts, which included a combination of editors from USA TODAY and 10Best.com, relevant expert contributors and sources for both these media and other Gannett properties. Voters were then given four weeks to vote for their candidate of choice. 
Along with shows like "Iceploration," Busch Gardens Tampa combines thrill rides, kid-friendly fun and lessons about wild animals, many of them found mostly in Africa. The park's sprawling Serengeti Plain is home to giraffe, zebras, antelope and ostriches -- all accessible from a distance by steam locomotive up or up close during a journey into the park at feeding time. The park also has a breeding program aimed at helping restore populations of endangered species such as cheetahs and gorillas.
Adding to Busch Gardens Tampa's thrills, the park has begun work on Cobra's Curse, a new family ride that will open in 2016.