Good morning all, on yet another beautiful cool morning. I don't know about you guys but I am loving this Tampa Bay weather right now. I don't even have to have the AC on during the day!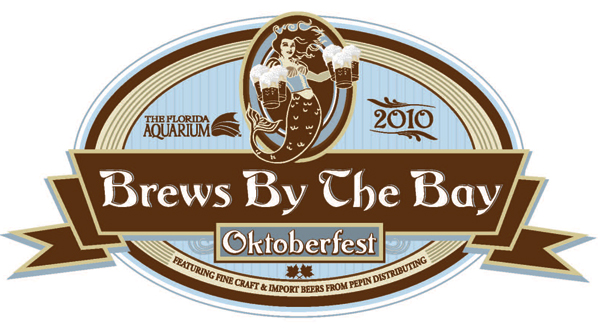 Sorry about the early morning rant, now lets get to the business as hand.
The Florida Aquarium's Brews By The Bay 2010
, featuring Oktoberfest brews & craft beers of Pepin Distributing is this Saturday!
At The
Florida Aquarium's
2nd annual Oktoberfest beer and food tasting, guests will enjoy one of the largest German parties around, While sampling over 60 different types of beer and fantastic food from bay area restaurants.
Attendees can stroll through the aquarium and view all the exhibits and amazing animals on display. There are no crowded streets or long beer lines at this party, only cool exhibits, live entertainment and the kind of fun that can only come from a full barrel of beer. This will be an Oktoberfest you'll never forget!
This is one of my favorite events of the year folks, so much so that we are going to giveaway a few tickets for the event! Be sure to be checking back with us around noon for a chance to win, and if you haven't already done so,
get your tickets for Brews by the Bay
!