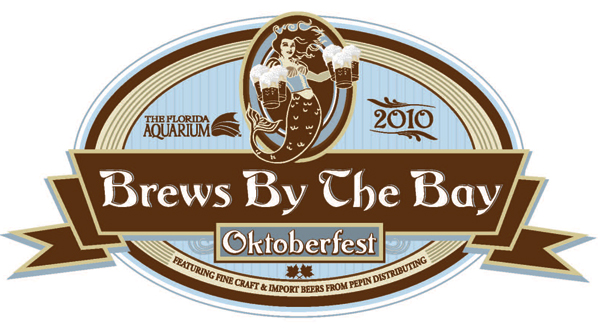 Hello there all! Jerm here back with another update for you on
Brews by the Bay!

As I told you yesterday at the conclusion of our Twitter/Facebook giveaway, there would be more awesome surprises today, and Jerm doesn't disappoint! Today's surprise is a discount code that gets you $10 OFF each ticket purchased!
Just to re-cap before I give you the code... The Florida Aquarium's Brews By The Bay 2010, featuring Oktoberfest brews & craft beers of
Pepin Distributing
is this Saturday!
At The
Florida Aquarium's
2nd annual Oktoberfest beer and food tasting, guests will enjoy one of the largest German parties around, While sampling over 60 different types of beer and fantastic food from bay area restaurants. That's allot of Suds folks, good thing there will be plenty of food for us to wash it all down with! This will be an Oktoberfest you'll never forget!
Okay so enough rambling, here is what all of you came to the site for...
Visit
www.brewsbythebay.com
to purchase tickets and enter discount code "TAMPABAY".
Hurry and make sure you get the code though, as this deal won't last forever!
Don't you guys just love me! That's all the goodies for now though, but be sure to check back with us for more updates on things to do in Tampa Bay!