Happy 10th Birthday to TECO Line Streetcar!
This Saturday, October 20, 2012 join TECO Line Streetcar System as they celebrate 10 wonderful years by offering rides all day on Satruday for only 10 cents!!!
From 10 a.m. – 2 a.m. enjoy 10 cent rides, live music, special offers from businesses along the streetcar line.  Come early and stay late and experience Downtown Tampa and Ybor like never before.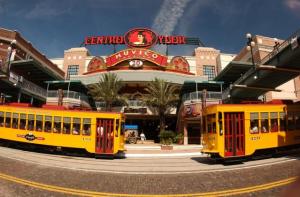 Entertainment will begin at 10 a.m. in Centro Ybor Plaza and here is the line-up:
12 p.m. - 1 p.m. - Lowry Park Zoo interactive animal exhibit
1 p.m. - 2 p.m. - Magician
2 p.m. - 3 p.m. - The Applebutter Express - Ukulele funk - Played at Bonnaroo Music Festival
3 p.m. - 5 p.m. - Bobby G Summers - R&B - Toured with the Reverend Al Green
Fun stuff to check out Saturday while you are cruising the streetcar…
Food Truck Wars, featuring 40 gourmet food trucks is taking place at the Grand Central at Kennedy served by the Port Authority Station of the streetcar line.
Ybor Saturday Market is taking place at Centennial Park served by the Centennial Park Station of the streetcar line.
Oh, and don't forget to grab a TECO 10th Anniversary brochure!  Enjoy special offers at all the shops and restaurants on the way!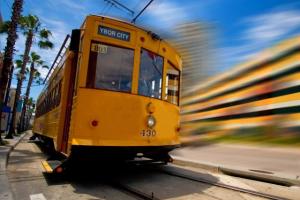 For the "planners" here is a map of the TECO Streetcar System: http://www.tecolinestreetcar.org/about/maps/downtown_network_map_111311.pdf

Looking for parking? The streetcar system serves four major parking garages including:
Centro Ybor Parking Garage
Noriega Parking Garage (8th Avenue and 13th Street, just off Nuccio Parkway)
Port Authority Garage (Channelside)
South Regional Parking Garage (Forum)
Stay tuned for more fun things to do this weekend in Tampa Bay!
Cheers!