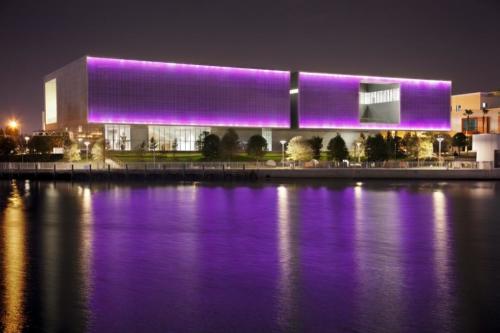 If you have a credit or debit card from Bank of America or Merrill Lynch, they're now your free ticket to some of the Tampa Bay region's best museums.
This weekend, the Tampa Museum of Art, Florida Holocaust Museum and St. Petersburg's Museum of Fine Arts are three of 150 museums nationwide taking part in Bank of America's Museums on Us program.
With a bank card and a photo ID, you can get into all three of our museums throughout the year with Bank of America picking up the tab.
The first weekend is this weekend, Jan. 3-4. After that, the program continues the first weekend of each month for the rest of the year.
Tampa Museum of Art is in a final weeks of its exhibit "Renoir to Chagall: Paris and the Allure of Color," which closes Jan. 11.
Afterward, you can explore selections from the museum's permanent collection covering the ancient world, artistic portrayals of land and sea and mid-century modern art.
Of course, you can always enjoy "Sky," the hypnotic light installation by Leo Villareal that turns the museum itself into a work of art after the sun sets. Thousands of LEDs just beneath the museum's perforated metal skin create a 45-by-300-foot palette of shifting color.