Last week, I had the opportunity to dine at
Blu Figs Gourmet Lounge
, an upscale restaurant that just opened its doors in North Tampa. 
I have to say that I haven't had such a fantastic dining experience in a long time. I was treated to a four-course meal in order to try as much on the menu as possible, and everything (and I really mean everything) was absolutely amazing, and the presentation was exquisite. I decided the only true way to let you in on my experience was to list each menu item that I tried and its ingredients (and since I am not a food connoisseur, please don't ask me to explain what each ingredient is... haha)
First Course
Pan Seared Scallops - Bearss Grove corn coulis, white mission fig gastrique
I have one word for this dish: A-M-A-Z-I-N-G.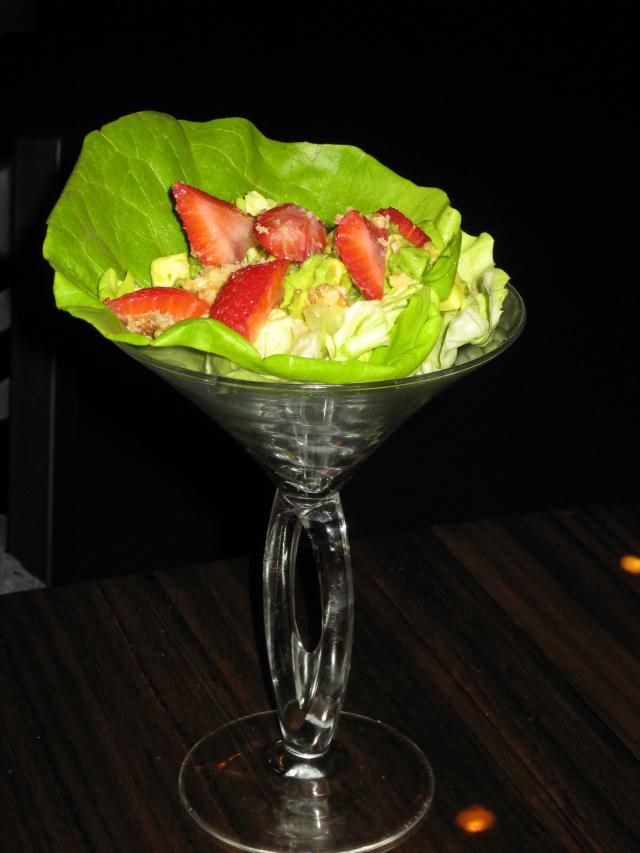 Second Course
Avocado and Strawberry Salad - Baby bibb greens, candied walnuts, champagne vinaigrette
This dish was so fresh, absolutely wonderful! The avocados and strawberries tasted like they were picked that morning.
[I am sad to say that this dish looked so amazing that I dug right in and forgot to take a picture... oops!]
Third Course
Pan Seared Sea Bass - Fava bean succotash, smoked bacon hollandaise
The hollandiase sauce was incredible and unlike anything I have ever tasted. It complimented the sea bass so well. I wanted MORE! :)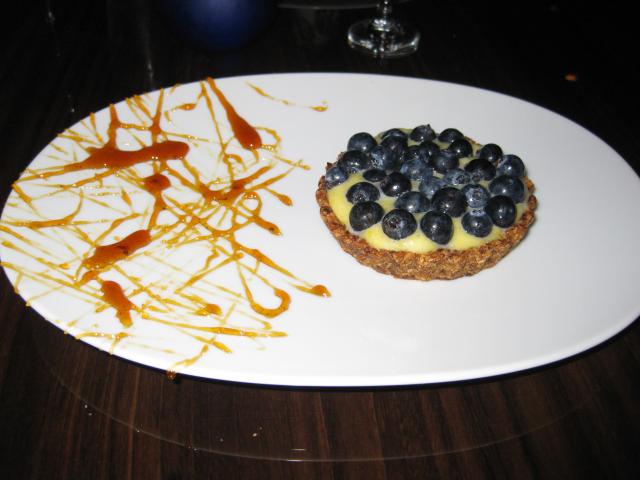 Fourth Course
Blu Fig Tarlette - White mission fig crust, lemon curd, fresh blueberries
I couldn't get enough of this tasty treat. The blueberries and lemon curd were so refreshing and SO delicious... Definitely something you have to try!
Each course seemed to be better than the last, if that was even possible. And since every menu item is a "petits plats" or small plate (not to be confused with Spanish tapas), I left the restaurant feeling perfectly pleased and not overly full and tired. This place would be the perfect starting point for a night on the town, no large portions that cause fatigue and bloating.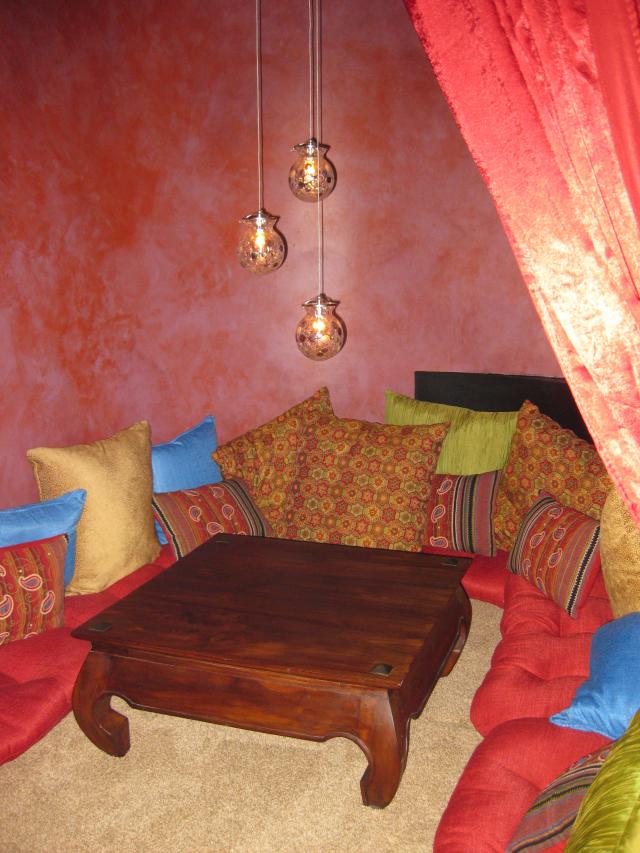 I could fill up this whole blog site if I went into the decor of the restaurant, so you just have to go see it for yourself. All I will say is that it is made up of a blend of the inspirations from the four countries that inspired the restaurant's entire concept:
France
-
Italy
-
Greece
-
Spain
(FIGS). And I haven't even mentioned the Ice Bar, which serves hand-made cocktails made by the mixologists with such creative indulgences as the Caviar Martini. 
I am going to stop rambling now... I want each and every one of you to try this place out for yourselves. It is a unique dining experience that you will not forget. Check out their
Facebook page
for additional information and photos. 
Thanks for stopping by and keep checking back for more unique Tampa Bay dining spots!