It's not very often that I take the time out to give myself and my fellow bloggers a pat on the back, but I think this is quite pat-worthy...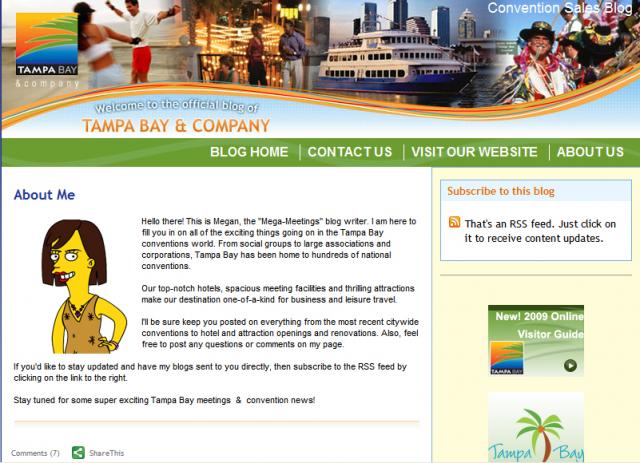 In January, the
Tampa Bay & Company
blog site had nearly 4,200 visitors, a 176.7 percent increase from December 2008. January also racked up 5,700 page views, a whopping 172.2 percent increase! Not to mention that December 2008 was the most successful month so far, until January came along. The numbers just keep climbing, and we couldn't be happier!
Maybe the most important fact for January is that nearly 90 percent of the blog site visitors had never viewed the site before. This is most likely due to the fact that
Super Bowl XLIII
took place here in Tampa Bay on February 1, and lots of visitors were doing their research before visiting this great city of ours.
The
Tampa Bay & Company blog site
went live in April 2008, and since then has seen fantastic success. Many thanks to all our loyal blog-readers for continuing to check back for hot topics on Tampa Bay
meetings
,
film
,
sports
,
news
and
more
!