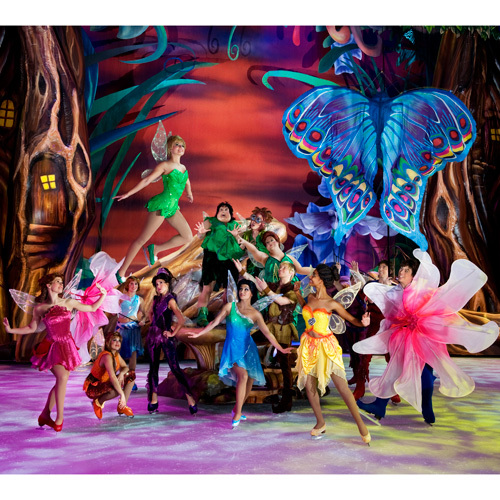 Hey guys, Alex back with more information on another local event. 
On Friday, May 21 a group of visually impaired Hillsborough County school children will get their own special visit with the Disney On Ice presents Let's Celebrate! crew, at the St. Pete Times Forum.
With the help of Feld Entertainment's cast and crew, about 20 blind or partially vision impaired children from the Lion's Eye Institute and Foundation will be able to "see" the magic of Disney with their hands.
At 11 a.m. Friday, these children will be treated to a private touch tour at the arena. They will experience this once-in-a-lifetime opportunity, tracing the characters' faces with their hands and feeling the costumes and props, while listening to their favorite Disney music as the cast explains what they do and how things work.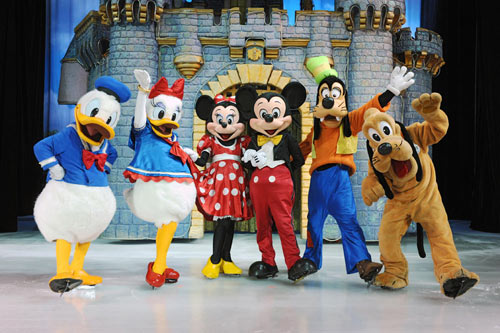 Friday's event for these visually impaired children is just a way of sharing  spirit and magic, with some special Bay area children. The show  opens to the public this Thursday night at the St. Pete Times Forum, where guests for Disney On Ice presents Let's Celebrate! can join Mickey Mouse and Minnie Mouse as they celebrate a Very Merry Unbirthday Party with Alice and the Mad Hatter; Mardi Gras with Princess Tiana and Prince Naveen; a Royal Valentine's Day Ball with the Disney Princesses; a Hawaiian luau with Lilo & Stitch; a winter wonderland with Woody and Buzz Lightyear from Disney/Pixar's Toy Story; a Halloween haunt with the Disney Villains and more in the celebration of the century. 
Make sure you make it over to the St. Pete Times Forum between May 20-23 to catch the Disney characters as they perform an amazing show on ice.
Tickets are on sale now at all Ticketmaster outlets, the Box Office at the St. Pete Times Forum, or by calling 800-745-3000.
To learn more about Disney On Ice, log on to
www.disneyonice.com
.
Check back often for more information on concerts, events and shopping in Tampa Bay!