Hey Tampa, Lisa here with an awesome opportunity to enjoy some unique Arts and Culture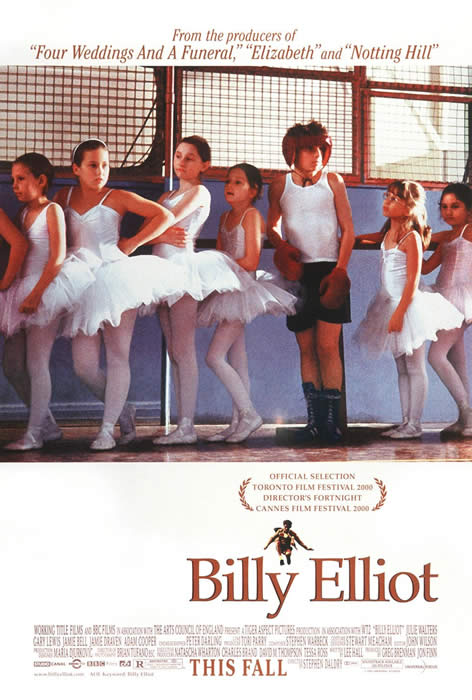 in Tampa Bay.
The Tampa Theater
is going to play
Billy Elliot
the movie for
FREE
in anticipation of the musical making it's way to Tampa! This was the inspiration for the musical.
Billy Elliot the musical is brought to life with a 45 member cast, a Tony-Award winning team, music by Elton John, and writing by Lee Hall. Lee also wrote the screenplay for the film.
Billy Elliot is a joyous celebration of one young boys triumph against the odds. The story follows Bill's journey as he stumbles out of the boxing ring, and into a ballet class and discovers his dream to dance.
"Newsweek has called the film "A movie so artfully made, so deeply charming, so heartfelt, it's not only pointless to resist, it's damn near impossible!" And the New York Observer says,"Joyous! A warm, wonderful, optimistic, unpretentious, life-affirming movie!""
In honor of the musical, The Tampa Theater will play the movie for one night on January 25th at 7pm for FREE! The first 50 guests will receive goodie bags and the opportunity to purchase specially priced tickets to see the musical! If you can't make it to the movie, you can still check out the Straz Center's
website
for more information on show times and tickets!
That's all for now, but keep following us for the latest Things To Do In Tampa Bay, and other Tampa Bay Area Events!