Hello Tampa Bay, Alex here with some exciting news!
NBC's The Biggest Loser is heading to Orlando to hold a casting call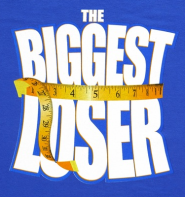 on
Saturday, August 20th, 2011.


Everyone in the surrounding cities has been asked to take advantage of this wonderful opportunity to audition. It is only a short drive away!
The Biggest Loser
encourages everyone to get healthy, lose weight, and become the person they've dreamed of. 
They are seeking both individuals and partners who would benefit from losing a minimum of 85 lbs and who are at least 18 years of age.  The grand prize is $250,000.00!
This is a great opportunity to get healthy, be on reality television and meet a Season 5 Fan Favorite, Brittany Aberle, who now works on the show. 
Have a great evening and check back with us for more information on Tampa Bay Film and Tampa Bay area events!