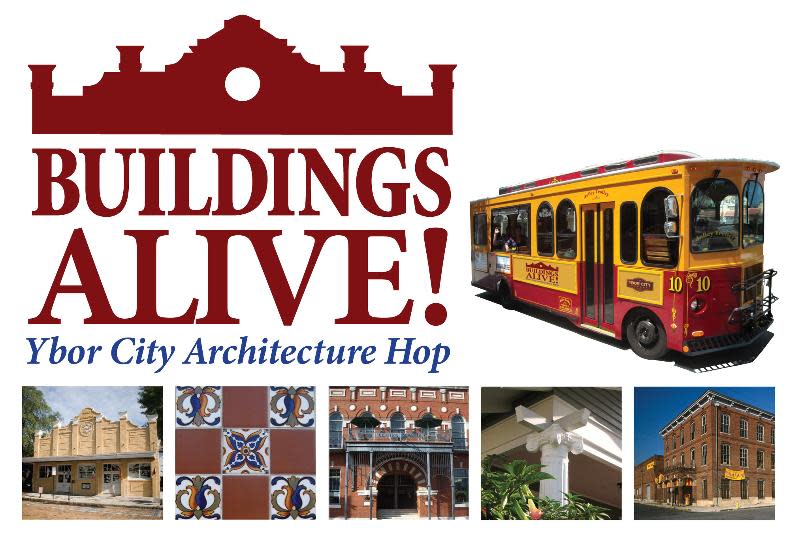 When walking through the streets of Ybor, it's easy to appreciate the beauty the old buildings add to the atmosphere. But many people walk past these buildings not knowing how it's history made Ybor City what it is today. 
The Museum Society and Design Styles Architecture presents the fifth annual "Buildings Alive! Ybor City Architecture Hop" on Thursday, March 10 from 5-10 p.m. It's a chance to tour seven historically significant buildings and sites with a connection to Cuba's role in shaping Tampa's Cultural Heritage. The tour lets you take a peak inside some of Ybor's most historic buildings to see how current owners have adapted and preserved it for modern use. 
Hoppers will ride rubber-wheeled trolleys or walk from stop to stop. They will get a unique tour of each location and sample authentic food and drinks along the way. Check in and the send-off party are at the Ybor City Museum State Park. Free parking is first-come first served at the 717 parking lot near 9th Ave. and 19th St. 
Here are the historic sites to be explored: 
The Cuban Club
Ybor Square (church of Scientology and Creative Loafing)- housed in the original Ybor Factory
Jose Marti Park 
La Segunda Central Bakery 
Moon Over Havana Gallery
Swope Rodante Law Firm- housed in the Florida Brewery building 
The all-inclusive admission ticket is $45 and tickets are available at BuildingsAlive.org.