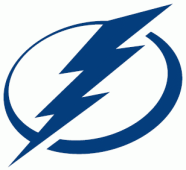 Hey Hockey fans! Kristin here to tell you about a great opportunity to come and support your Tampa Bay Lightning as they battle for a playoff spot.
Come out and "Be the Thunder" as the The Bolts currently are 31-30-7, 4th in the Southeast Division, with a few tough games coming up! The Lightning are currently in 11th place in the east and 7 points back of the 8th place team division rival Washington so lets help the Bolts claw back into the play-off picture!
The Lightning will host numerous home games in the remainder of March and will lock horns with the Boston Bruins, Toronto Maple Leafs, St. Louis Blues, Buffalo Sabres, Edmonton Oilers, and New York Islanders! That's plenty of games for you to get out and cheer the guys on as they fight for that final playoff spot!
Tonight's match-up is a special one as it is Social Media Night, sponsored in part by Sun Sports, so be paying attention on Twitter as well as on tv or in the arena to give yourself a chance to win some great prizes!
Tickets are still available so be sure to hop on line or get to the arena early and get your tickets!