Hi Everyone, Alex here to let you know about a ballet master class coming to Tampa Bay!
The Patel Conservatory is offering  an advanced ballet master class with Bruce Marks, on Saturday, Dec. 10, from 10:30 a.m. to noon.
Marks is well known for his ability to spot and judge talent, as well as for dancing and directing. He trained at the New York High School of Performing Arts, Brandeis University and The Juilliard School. He was a principal dancer with the Metropolitan Opera and American Ballet Theatre. He became the first American principal dancer of the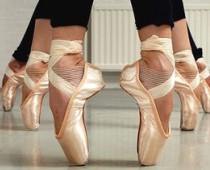 Royal Danish Ballet, and remained there for five years.

Marks has partnered with some of the world's great ballerinas, including Natalia Makarova, Cynthia Gregory, Eva Evdokimova, Maria Tallchief, Lupe Serrano, Violette Verdy, Melissa Hayden and Toni Lander.

Space for this master class is limited and pre-registration is required by calling 813.222.1002.

The class fee is $5 for current Patel Conservatory students and $10 for non-Patel Conservatory students. This master class, for students in grades seven through 12, has a prerequisite of a minimum of five years of recent ballet training. Female dancers must have at least two years of training on pointe.

For more information about the ballet master class with Bruce Mark, visit www.patelconservatory.org or call 813.222.1002.
Get signed up for this ballet master class today! Don't wait because space is limited.
Check back with us often for more information on Arts in Tampa Bay and on Things To Do in Tampa Bay!