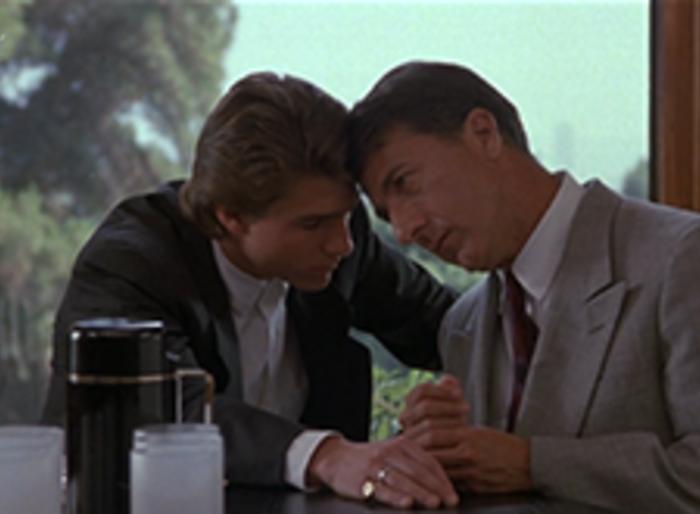 The Babbitt brothers hit the road in this Sunday's installment of the Tampa Theatre's Totally 80s classic film series.
"Rain Man" takes the screen at 3 p.m. If you missed last week's showing of "Ferris Buehler's Day Off," this is your chance to make up your 80s film cred.
This is maybe my second-favorite Tom Cruise performance after "Risky Business" (sorry, "Jerry Maguire," didn't have me at hello). I don't know where to place it on the list of amazing performances Dustin Hoffman has done in his career, but it's near the top. Listening to Raymond describe the events of Jan. 12, 1965 will bring a lump to the throat of the most stoic moviegoer. (Is it a coincidence that Tampa Theatre is showing the movie one day short of 50 years after that date? Hmmm.)
The movie is like a time capsule, and not just for the 1949 Buick Roadmaster convertible that carries the pair on their journey from Cincinnati to Los Angeles. Kmart, Judge Wapner and Wheel of Fortune's studio filled with glamorous merchandise and fabulous bonus prizes -- they're all in here.
And if the idea of a fart in a phone booth doesn't make you appreciate 2015 smartphone technology, nothing will.