Yo, yo, yo! Whatsup peeps! Jerm here with a tiny re-cap last night of the USF Bulls Men's Soccer game I was at last night. It was in fact senior night last night as the USF Bulls took on the Depaul Blue Demons in Big East play last night.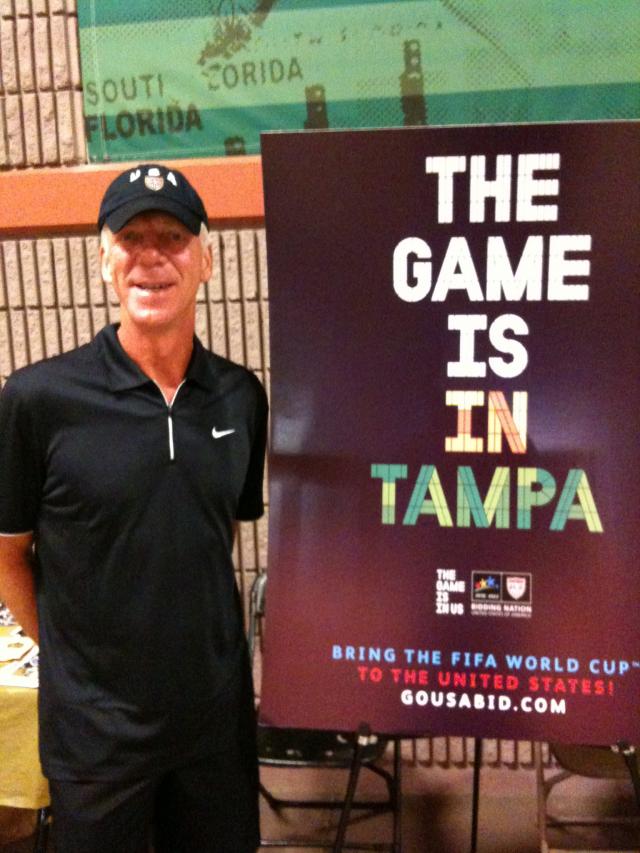 I  was out at the game last night drumming up some support for the Tampa Bay FIFA World Cup
™
Bid and getting signatures for the petition. Which by the way, if you haven't done that, then you
can hop over to our website
and do so. I even got to meet Thomas Rongen last night, who is head coach of the US Under 20 Men's National team
It was a difficult game for the Bulls to break open last night as the Blue Demons seemed content to keep at least 9 guys behind the ball all night and just weather the storm, but USF finally made the breakthrough on an absolute rip of a bending free kick just outside the eighteen by Zak Boggs.
I had a feeling when he stepped up to take it that he was going to make it, and I almost started to take some video of it, but told myself, nahhhhhh he's not gonna make it. As a result I will never doubt Zak Boggs again, and neither should you!
Despite a valiant defensive effort by the Blue Demons and plenty of good chances by the Bulls to get on the board again, that is the way the game would end as the Bulls took their overall record to 12-2-2, 6-2-2 in conference play. For the second year in a row, the University of South Florida men's soccer team finished its regular season home schedule without a loss..., now that's impressive!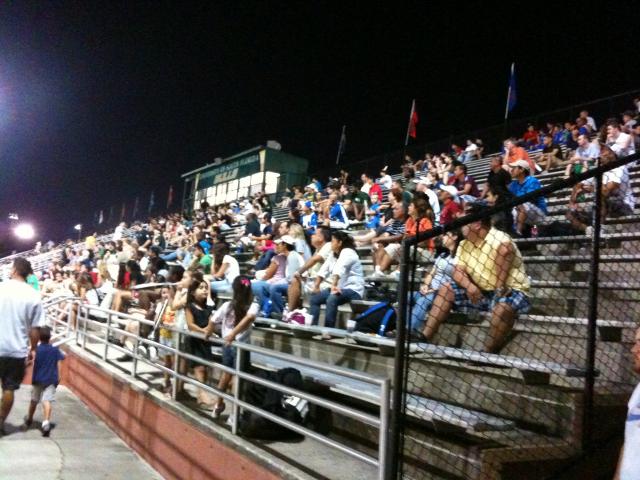 The Bulls will end the season on the road this weekend vs. a tough Rutgers team sure to be looking to knock off the #9 ranked Bulls in conference play! The following week the Bulls will try and defend their Big East Title against what will be a very tough field of opponents.
For more info on that and other Bulls soccer updates check out the
Men's Soccer home page
.
But that's not all guys, more soccer action for you tonight as the number 4 seeded Lady Bull's kick-off conference tournament play vs Depaul at 7:30! Coach Denise Schlite-Brown will be looking to start the postseason on a strong note after finishing the season strong with the teams best record since 03'!
Come out tonight and show your support for the Bulls and our World Cup Bid as we will be back out there collecting signatures! Who knows, the USF Athletic department may even feed you as, last night they gave a way free pizza from Papa Johns!
That's all I got for now folks, but stay tuned for more updates from Jerm on USF Tampa Bay area events and things to do in Tampa Bay!