What's everyone got planned for this fine Thursday Tampa evening? I don't know about the rest of you but I have a busy evening planned.

Right after I storm out of here aroudn 5pm I will be headed to one of our Business by the Bay events over at
Channelside Bay Plaza
. This go round the event will be held at
Gallagher's Steakhouse
.
One of the finest Tampa Bay dining spots, Gallagher's in Channelside is an upscale waterfront steakhouse with the finest tender USDA Prime Dry Aged Steaks, as well as being home to some of the finest seafood in the bay area. Looking forward to that, you bet I am. Always a good opportunity to network and meet some good new people.
Then after that its on to the
Ritz Ybor City
, for the kick-off event for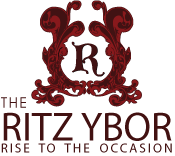 ECO.Lution 2009
. It all starts with the
ECO.Expo
, where all design professionals and industry representatives are invited to showcase your sustainable products and services. I'll be out there
Tweeting
live and taking pics for everyone just in case you can't make it out. If you want more info about the event and who you can expect to see there, be sure to click on the link above and get the skinny!
Should be a good night out of events going on in the Tampa Bay area, so I hope to see everyone out, and always be sure to stay tuned in for more Tampa Bay area events!