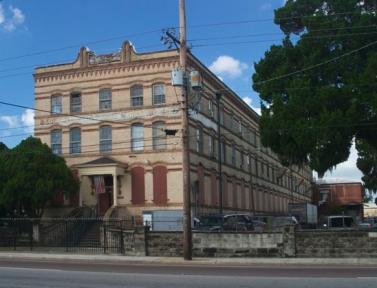 Hey everyone!  Travis here with your regular update of great arts and culture in Tampa Bay!  Straight from the University of South Florida College of the Arts, here are your FREE events over the next 10 days!!!!

Monday - Thursday, April 13 – 23
Concepts and Practices I & II Exhibition
William & Nancy Oliver Gallery, USF

Thursday, April 16, 2009 – 8 PM
USF Student Composers' Concert
FAH 101 – Music Recital Hall, USF

Friday, April 17, 2009 – 5 PM
2009 Scholarship and Awards Ceremony
Theatre 1, USF

Monday, April 20, 2009 – 7 PM
Honors College Philharmonic
FAH 101 – Music Recital Hall, USF

Friday, April 24, 2009 – 8 PM
An Evening of French Chanson by USF Voice Students
FAH 101 – Music Recital Hall, USF

Monday - Friday, April 6 – May 1
Pompous Circumstances
The West Tampa Center for the Arts, Tampa

Monday – Saturday, March 30 – June 2
MFA Graduate Exhibition
Contemporary Art Museum, USF

As always, these are just the free events they are offering.  They have a ton of other events...all at a really good price too!  So, head over to www.arts.usf.edu to get all of those details. 

And keep checking back for more Tampa Bay area events, and information on great things to do in Tampa Bay!  From the Florida Aquarium to Tampa Bay Rays baseball, we have all of the details for you!