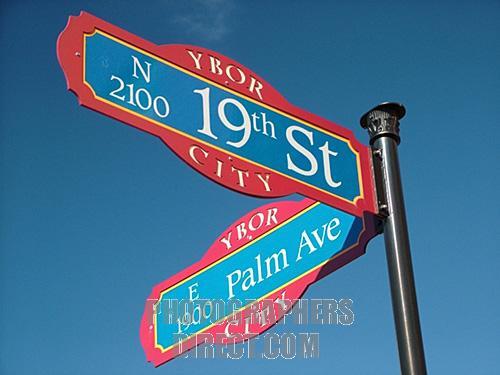 Hey Tampa, looking for a fun, Free, Tampa Bay Events? Well I have one! Lisa here, with more Arts and Culture in Tampa Bay.
A monthly event occurring in Ybor City starts THIS SATURDAY, March 5th at 4pm; and it will continue through May on the first Saturday of each month.
Arnold Martinez and Dan Balk will be opening their doors to the public for a rare engagement. Both will be available to discus art, their work, and to do a few demonstrations.
The Singing Stone Gallery. Arnold Martinez Gallery, Tre Amici @ The Bunker, The Ybor City Museum Store and The Ybor City Museum State Park all will have local artwork and crafts for sale. All of these galleries are located on 19th street between 8th and 9th avenues.

Singing Stone Gallery
is a working studio and gallery featuring jewelry, contemporary craft and fine art.

Arnold Martinez
is a 40 year self taught master painter. He uses innovative mediums such as tea, coffee and even beer.
Tre Amici @ The Bunker
is a local cafe that offers organic fair trade products, supports local artists and welcomes everyone through it's doors.

The Ybor City Museum
Store offers memorabilia, and also shares Ybor Cities rich culture with everyone that passes through.
Ybor City Museum
State Park shows off the history of cigar labels and more. Admission is only $4 and gives visitors an inside look at the German Immigrants and the printing house s that produced extraordinary artwork.
Free parking and admission will be available for each festival. March 5, April 2 and May 7.
That's all for now Tampa!