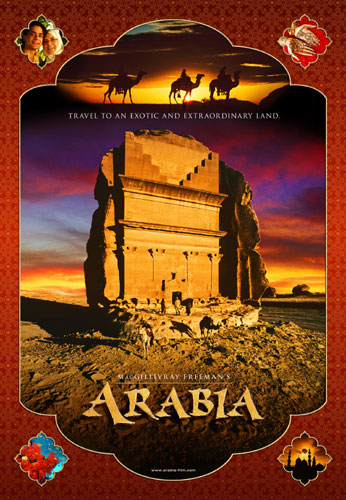 Hi all. This is another brief announcement to let you know that ARABIA will be opening in the
IMAX Theater
at
MOSI
starting October 27th.
You will have the chance to travel to this extraordinarily beautiful and exotic land. Come ride dunes with a camel caravan and dive into the treasure filled Red Sea.
You will get to explore ruins of the lost city, be thrown back into the Islamic golden age of invention and even get a chance to join the Hajj, where each year millions of Muslims arrive in the holy city of Makkah as a way to reaffirm their faith. It is extraordinary because it creates the largest single human gathering on earth.
That's a wrap for now, but keep looking out for info all Tampa Bay Area events!