Okay, so just when I thought I couldn't think of any more reasons to tell people to stay at the
Crowne Plaza Tampa Westshore
hotel, they keep giving me reasons to come on here and type my chunky fingers off!
If you are fortunate enough to be staying at this amazing property, the staff would like you to come out on Tuesday nights and enjoy the Manager's Reception out on the Terrace free for guests with complimentary hors d'oeuvres and beverages!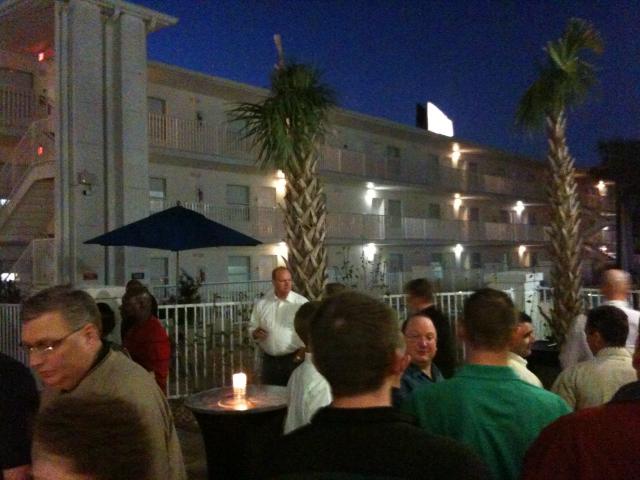 While out there enjoying yourselves, you even get to meet other guests staying at the hotel and even meet and chat it up with the hotel management staff!
In the event of inclement or cold weather, the show moves inside to the hotel Pre-Function Space, or the 11th floor hospitality suite, which are both great meeting spaces!
I just happened to show up last night and there was a good group of people there mingling and enjoying the food, company, and open bar of course! I kept it simple though and only had a Coke, seeing as how I am saving my energy this for my birthday this weekend!
All in all it was a good night and a great event not only for me, but for the guests as well! If your trying to narrow it down between which hotel to hold your Tampa Bay meetings at, make sure the Crowne is on or at the top of that list, as they go the extra mile and do the little things (like this event) to make you feel more at home!
That's it for me now gang, but be sure to check back for more Tampa Bay hotel updates like this one and the many other great properties in the bay area!