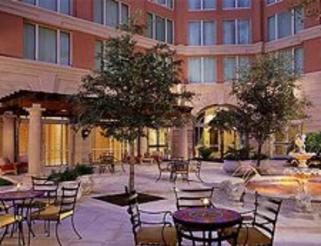 Ok, Travis here with a Tampa tourism update that we just had to share.  The Renaissance Tampa Hotel was named the 2008 Hotel of the Year by Marriott International, Inc.  The full service, Four Diamond property was selected from 79 Renaissance managed hotels located throughout North America.

As part of this honor and for the second time in the hotel's five-year history, J.W. Marriott Jr. will be visiting the hotel this afternoon. 

Hotel of the Year is based on the following criteria:  leadership excellence/most improved, overall guest satisfaction, market share and financial excellence.  But, we have to mention some other awards they've won too! 

How about the general manager's selection as General Manager of the Year, plus the executive chef of the hotel's companion restaurant PELAGIA Trattoria was honored as Executive Chef of the Year 2007 for Renaissance hotels and resorts worldwide.

So, congrats for a job well done. 

If you know of any other recognitions we should be posting, let us know.  And keep checking back for other Tampa tourism updates, as well as great Tampa Bay entertainment and other things to do in Tampa Bay.