Lisa here with great news for the holidays!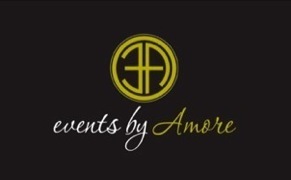 Amore (Events, Catering, and To Go)
, is offering a Thanksgiving feast for less than $20 a person. If you (like myself) cringe at the thought of cooking a huge Thanksgiving meal, this is the plan for you!
The Family Feast includes a 10-12 pound turkey (Butter and Sage Basted, Cider Brined or Herb Crusted), 1 quart of Cranberry Orange Relish, 3 pounds of Pancetta and red skinned mashed potatoes, 1 pound of roasted brussel sprouts, 1 pound of lemon brown butter french beans, 2 pounds of cinnamon and nutmeg spiced candied yams, 2 pounds of Apple pecan stuffing, 1 quart of roasted giblet gravy, a bakers dozen of baked rolls, 1 8-inch creme brule and 1 apple pie that serves 8-10 people; all of that for only $198.  It was a huge mistake to write this before lunch. Everything sounds incredible and I don't even like turkey! And if you have more than 12 people attending your Thanksgiving extravaganza, you can add a maple glazed spiral ham that will feed 10 to 12 people and the cost is only $240. What a great deal!
Amore is part of the great Tampa Bay Dining scene, and does more than just holiday meals.  They are working to provide healthy meals packed as grab n'go for the person on the run (that's everyone I can think of). The meals are glutton free, low fat, low carb and have no added oils, sugars and salt. Best of all, they are prepared for you! (that's my kind of meal). I hate the question of Where To Eat, but I think Amore's grab n'go meals are a great answer!
They are open Monday through Friday from 7:30am to 7:00pm, and on Saturday from 10:00am to 2:00pm. Amore is located on Henderson Blvd in Tampa.
That's all for now but keep checking for more Tampa Florida News updates!