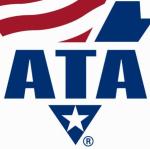 Tampa welcomes the American Trucking Associations (ATA) next week for its annual Technology & Maintenance Council Annual Meeting and Transportation Technology Expo, taking place Feb. 20-23 at the Tampa Convention Center.  Approximately 3,000 delegates will gather in downtown Tampa for the annual event, producing over 7,400 hotel room nights and $2.2 million in delegate spending.  

2012 marks the third consecutive annual meeting and expo that Tampa has hosted for the ATA.  The purpose of the Technology & Maintenance Council is to improve transport equipment, its maintenance and maintenance management. The Council develops Recommended Engineering and Maintenance Practices that are voluntarily adopted by fleets, OEMs and component suppliers.

The Council also conducts industry surveys and promotes the voluntary cooperation among designers and manufacturers of transport equipment and those who specify, purchase, and manage such equipment. For more information, visit www.truckline.com.

Please join us in welcoming this group, as well as all meetings and conventions, to the Tampa Bay area! 
Well thats all for now but keep coming back for more exciting news & updates as the focus of the Convention Sales team of Tampa Bay & Company is to bring conventions and meetings to Tampa Bay to create positive economic impact for Hillsborough County.
Until then ... THINK TAMPA and stay tuned in for more updates on things to do in Tampa Bay!