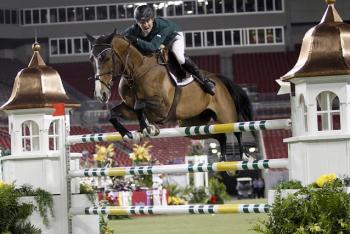 The American Invitational horse jumping event is returning to Tampa Bay on this Saturday, April 6 at Raymond James Stadium. The only horse jumping event large enough to take place inside an NFL stadium, the American Invitational jumping competition consists of the top 30 riders in the league.
For those kids who enjoy jumping, there's a Just World International Horseless show before the event (at 4 p.m.) with a special arena set up for kids to jump over a miniature Grand Prix course (minus the horse). Kids can also visit the free pony rides, face painters, balloon artist, and petting zoo courtesy of Radio Disney.
For pre-show entertainment, don't miss the concert by Halcyon on the field during the course walk at 6 p.m. The opening ceremonies and a tribute to America's Heroes with a performance by Eclipse will start at 7 p.m.
Did You Know?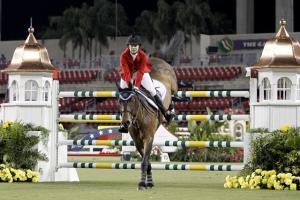 American Invitational Jumpers have battled in Tampa for the past 41 years and at the home of the Tampa Bay Buccaneers since the creation of the football team in 1976. The first American Invitational was held in the old 'sombrero' Tampa Stadium in 1973. 
For full schedule and event ticket information, visit the Raymond James Stadium website.