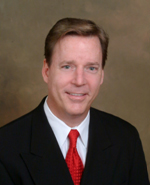 It's Linda Mummert here with some exciting news.  Our own Director of Convention Sales, Alex Kaptzan will be participating in a very high level industry panel.  It is the Professional Convention Management Association (PCMA) Heartland Chapter – Annual "State of the Industry" Educational Event. 
This event has become their chapter's premier event due to the caliber of industry representatives on the panel each year.  The 2010 panel and moderator will be no exception. It will take place on Thursday, November 11, 2010, 4pm-7pm at the Hyatt Regency Crown Center in Kansas City.
Alex will be joined on the panel with Jim Goodman, CMP who is Managing VP, Division of Conference and Meeting Services with the American Dental Association.  Jack Horne Senior VP of Sales, North America Operations with Hyatt Hotels and Resorts.  Michelle Russell, Editor in Chief with Convene, the magazine of the Professional Convention Management Association. 
The moderator will be D. Bradley Kent, VP, Business Development with Freeman
Congratulations to Alex!  I know he will make Tampa Bay & Company and the city of Tampa proud.  Way to go.  Well it is over and out for now………… so stay tuned in for more Tampa Bay meetings updates!