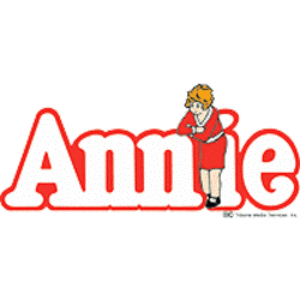 Hey everyone...Travis here with an impromptu giveaway that just fell in our laps.  I'm sure all of you have heard that Annie is coming to the Tampa Bay Performing Arts Center This Weekend...well, we have a family 4-pack of tickets to giveaway to one lucky person (and their family/friends of course). 

As usual, all you have to do is answer a couple of questions, and be the first person to do so, and you'll get the tickets.  As a reminder, here are the rules to abide by -

Answer three Annie Trivia questions
You have to re-tweet the original tweet in order to be eligible to win
You have to answer all questions within the same Tweet

If you can be the first to do this, then you'll be heading to Annie this weekend.  But, we aren't going to post the questions now...they'll be up in just a little bit.  So, keep an eye out for the post, and make sure you are following us on Twitter (www.VisitTampaBay.com/Twitter), because you have to be in order to win! 

So, stay tuned for more updates about great things to do in Tampa Bay, and keep an eye out for the Annie questions...see you soon!